Sci+Tech in the City
Co-presented by CSIRO Data61, Risklab Australia and the Australian Society of Operations Research
Sci+Tech in the City is a series of short talks hosted by CSIRO Data61 in Melbourne. The first eight week series of Sci+Tech in the City will be held between 08 June 2017 and 03 August 2017 Three speakers each week will present on selected topics within a theme, with the talks ranging from innovation stories, to showcases of deep science and technology. Join us for any, some or all of the one hour sessions over the eight week series. Network over finger food and drinks with experts and colleagues from industry, government and the research community at Data 61's Demonstration Lab at 710 Collins Street, a short walk from Southern Cross Station.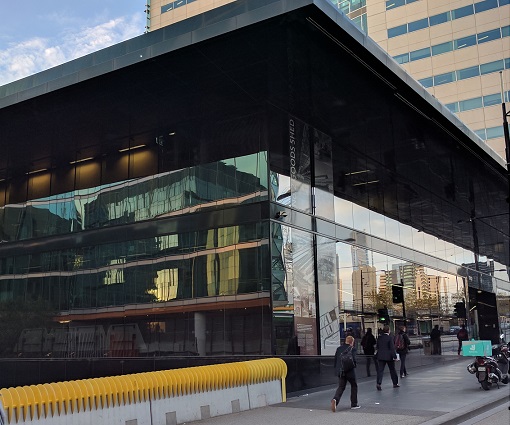 Registration
Data61's Demonstration Space is in an easy-to-reach location. It is a bit funky, and it is also a bit cozy. We have space for around 40 attendees each week. This means that registration is essential. This is quick and easy to do: see our EventBrite registration page.
Sci+Tech in the City Series One
Details can be found at https://research.csiro.au/risklab/scitech-in-the-city/
Week One - 8 June 2017 - BUSHFIRES & FLOODS
Week Two - 15 June 2017 - HEALTH & SPORT (1)
Week Three - 22 June 2017 - SOCIAL MEDIA
Week Four - 06 July 2017 - DATA!
Week Five - 13 July 2017 - CYBERSECURITY INNOVATION
Week Six - 20 July 2017 - POWERLINES & BUSHFIRES
Week Seven - 27 July 2017 - HEALTH & SPORT (2)
Week Eight - 03 August 2017 - SUPERANNUATION